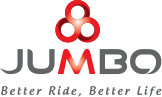 History
Established in 1980, PT JUMBO POWER INTERNATIONAL started manufacturing brake fluid and car care products while importing lubricating oil. In 2000, we began to develop our own production of lubricants and expanded our distribution network of branch offices in various locations around Indonesia.
We are dedicated in constant improvements for the quality of our products, and believe that innovation is key in the advancement of automotive technology. Over the years, our products have been exported to Australia, Malaysia, the Philippines, Mauritius, Jordan, Lebanon, Yemen, Thailand, and other countries.
Through an extensive distribution network in the country, our products and services are made accessible to our consumers. We understand the importance of the industrial and automotive sector in Indonesia and focus our efforts to contribute back to the community.